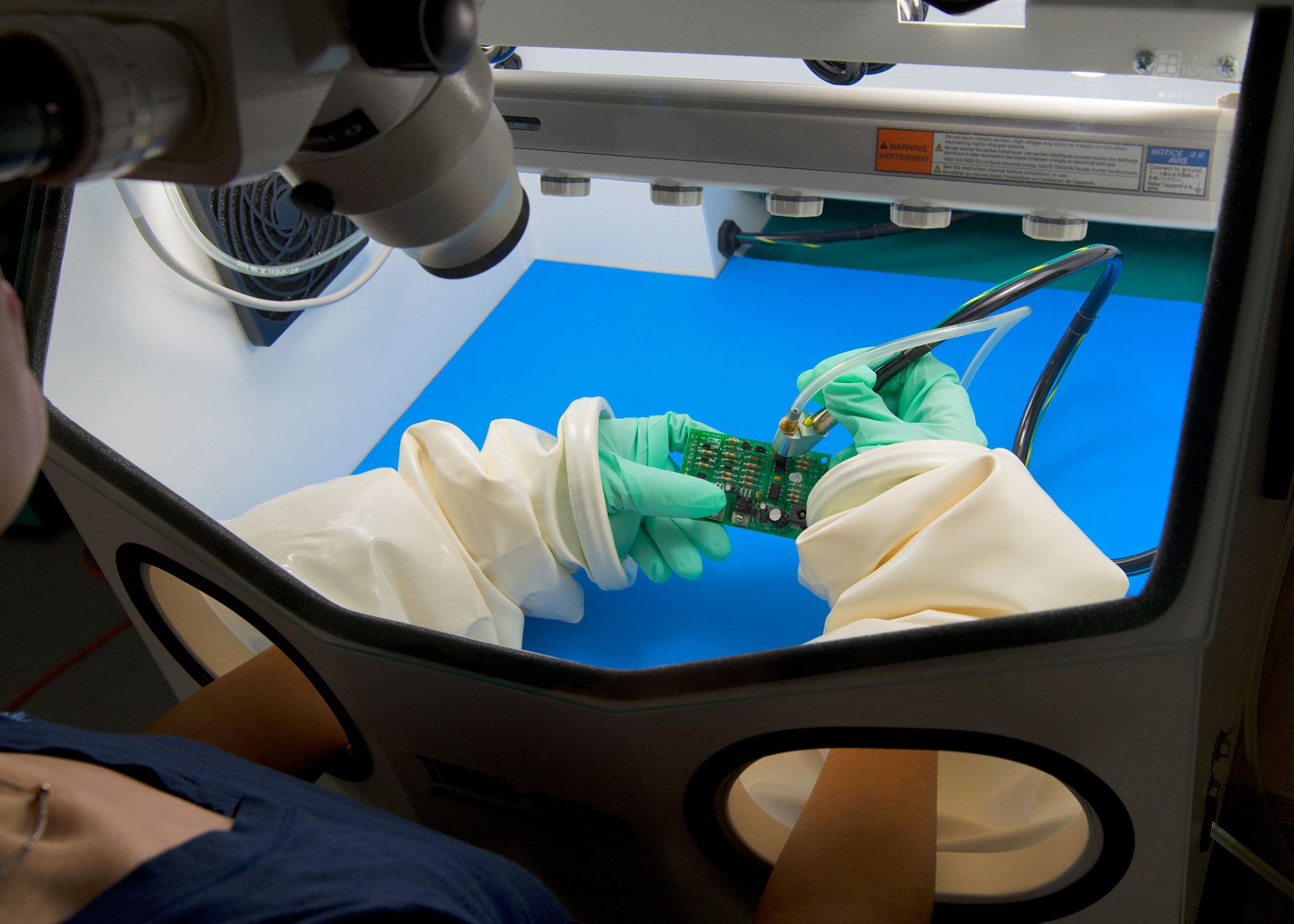 04 Sep

Conformal Coating Removal: Videos, Equipment

Crystal Mark is able to develop custom processes for selective Conformal Coating Removal (CCR).

The team is able to guide customers to select the right equipment that would allow them to achieve the desire results maximizing advantage of the SWAM Blaster® technology.

Customers are able to effectively control ESD (electrostatic discharge) while selectively removing the conformal coatings as required.
Conformal Coating Removal (CCR): Acrylic Removal
Conformal Coating Removal (CCR): Parylene Removal
Conformal Coating Removal (CCR): Urethane Removal
CCR Equipment
Control ESD
CARBO BLAST™
---
---