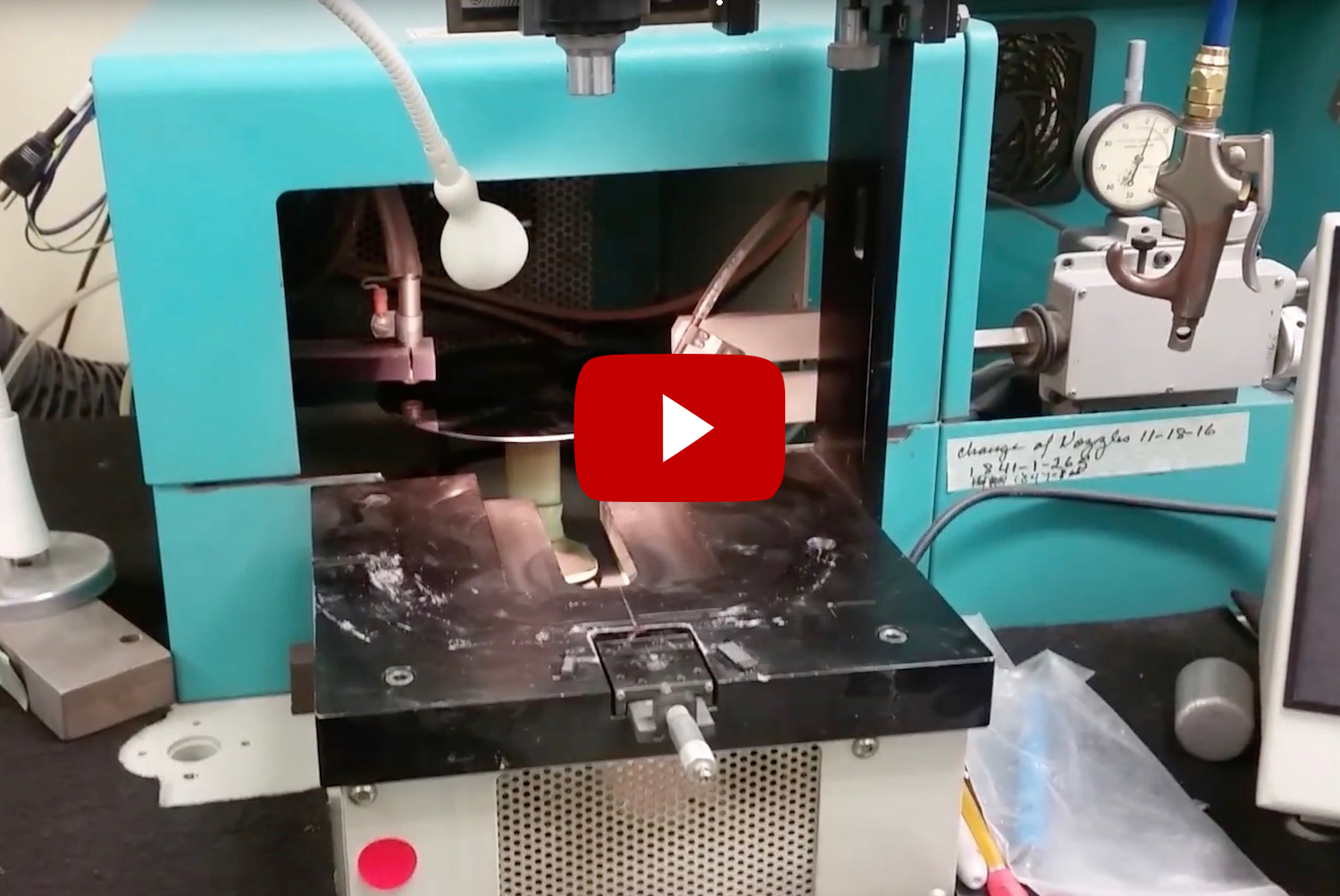 07 Sep

Video: Wafer Processing using SWAM® C-5100

The SWAM C5100 is a fully automated system for silicon wafers processing. It can be configured for the wafer parameters, and after that the process can be automated for consistent, repeatable results.

The wafer is placed on a rotary vacuum chuck surrounded by a nest. With the push of a button, the nest drops down, the chuck and the wafer are transported to the blasting area where the cutting and contouring cycle begins. Once the diameter has been reduced, the edges contoured and optional flats are cut, the finished wafer returns to the point of origin.

The system can cut and contour squares and rectangles as well as disks.

Perpendicular cuts and other edge profiles can also be accomplished.
---
---